The Alkatout Siblings:
Roula and Bilal Alkatout
BILAL: I used to joke that my sister stole my thunder when she was born. Now, because of how amazing she is, I secretly worry she'll steal a friendship away whenever she meets someone who I already know. 
Bilal was the third boy of three when little (and only) sister Roula was born. Except for Bilal, the Alkatout kids were born in Kuwait. Born in Florida during a visit with family friends, Bilal was the only one who had United States citizenship. That status helped the whole family seek asylum in the U.S. and, eventually, find paths to their own citizenship. 
Roula and Bilal's parents were both young refugees that moved from Palestine to Kuwait with their respective families in the 1960s. Eventually, Roula and Bilal's dad met their mom—a fellow Palestinian refugee. The new couple married and started growing their family. After settling into his professional life, Roula and Bilal's dad and family enjoyed economic privilege in 1980s Kuwait before war broke out between Kuwait and Iraq during Operation Desert Storm, causing the family to leave the comforts of home and become refugees again. 
The Alkatouts immigrated to the United States, ending up in suburban Minneapolis. Both preschoolers when they immigrated, Bilal and Roula spent most of their childhoods there, living in low-income housing their parents secured. The family was socially isolated at first, but they started forging community connections once they discovered a nearby Islamic center. 
Roula and Bilal learned early lessons about the family value and cultural importance of giving money back to family and the community. The siblings remember how, even though money was sparse, their parents always gave to the mosque during Eid Al Fitr or to local youth groups. Their parents would even set money aside and send it to family taking care of elders back home. 
ROULA: I used to feel like I was giving the wrong way, or like my money didn't matter. 
Roula is the development manager at a justice-focused nonprofit social enterprise in south Minneapolis. Thanks to lessons learned during her time as a Giving Project cohort participant and as a current Headwaters Development Committee member, she places a high value on showing ongoing appreciation to donors she organizes. Extractive philanthropy, she believes, has a way of making a person feel like their gift is meaningless if it's not hundreds or thousands of dollars "And that's where I can't get down with that model of philanthropy!" she laughs. "It blocks a person from their inherent power, from their rightful place in community. It doesn't have to be that way."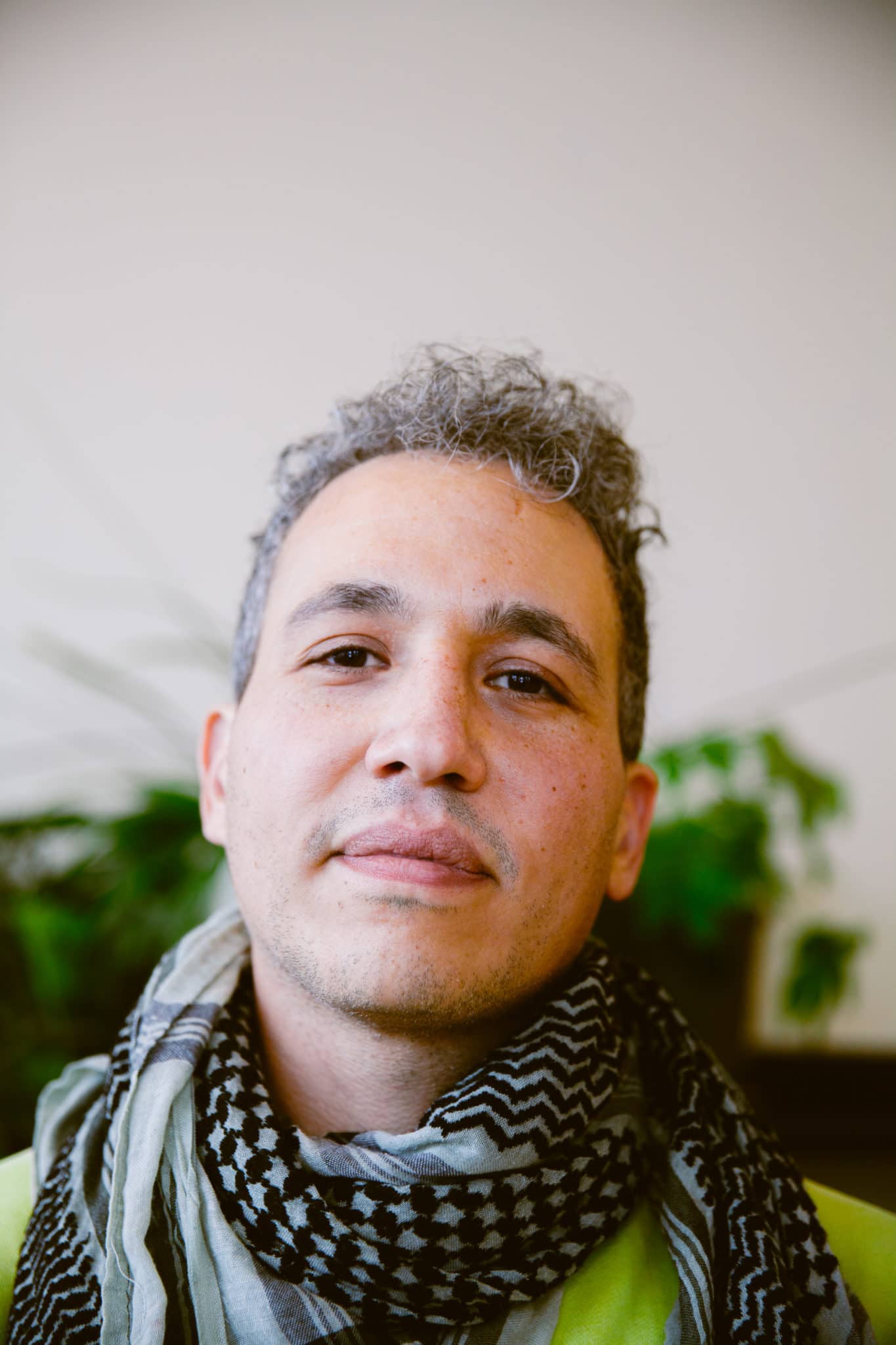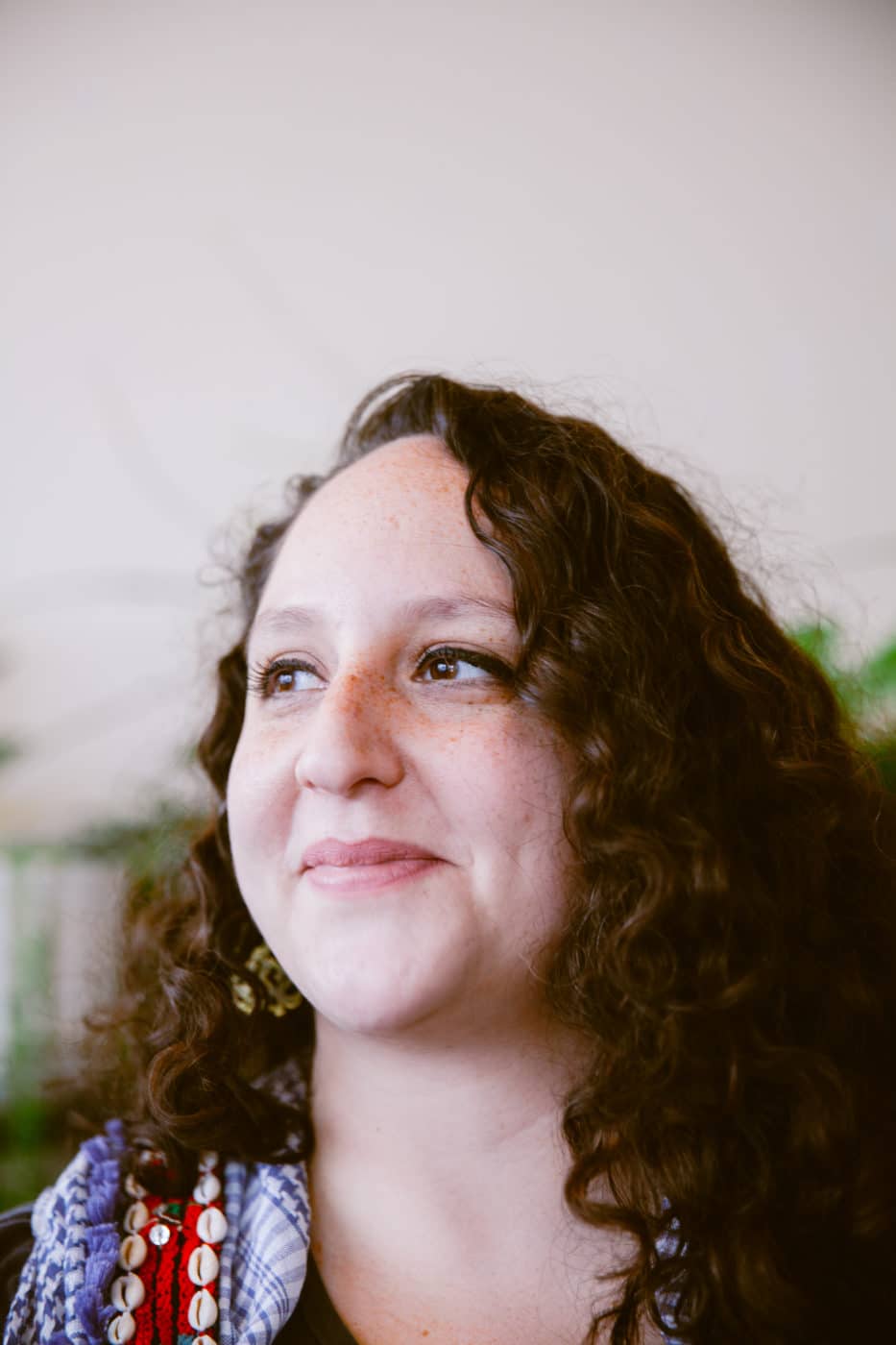 BILAL: I felt like a chameleon who had to blend into my surroundings in order to belong.  
Growing up in an immigrant household, both Bilal and Roula learned how to adapt, empathize, and code switch depending on where they were: at school, with family, or in the community. Bilal processed having to learn these skills by having talks with his mom. Roula recalls how hard she tried to fit in with the schoolkids she saw every day: "I should never have been ashamed to be the real me. I have such big regrets about that now."  
Today, Bilal reclaims and values his ability to adapt, saying, "I never gave myself permission to be the adaptive expert at work because I was previously too busy using it as a survival mechanism." He's turned this ability into an advantage, putting his skills to work as a philanthropy insider with a passion for deconstructing and transforming harmful grantmaking practices. Bilal credits his lived experience as the spark that helps him show up for movement work, bring people along in their own leadership journeys, and build towards a more just future.  
ROULA: I'm glad I see philanthropy and giving in a different way now that I'm involved with Headwaters. 
Giving money, according to Roula, is a powerful act—one that belongs to an individual. She does what she can in her daily work as a fundraiser to remind people that, when it comes to moving their dollars, they define what meaningful is. That includes the opportunity to say no. She never wants a person to feel less important because they choose not to donate money, whatever the reason.  
Roula practices relational fundraising. When she plans to ask a potential donor for money, she sometimes leaves a specific dollar amount out of her asks. She focuses instead on sharing her own donor stories as a way to promote trust: "When we share lived experiences through conversation, we find and build connections. Those connections help us listen to what our hearts say about what's meaningful. Headwaters taught me that."