I'm from Minneapolis, and that's a huge part of my identity. I was born at Hennepin County Medical Center, so I'm about as Minneapolis as it gets. I am a lifelong renter. I am a Black Scandinavian, cis man. I use he/him pronouns. I'm a Black mixed-race person. I'm earthy. I come from low income/moderate middle income – that shifts back and forth. I'm a connector. I'm someone who cares deeply about collective self-determination.  
Minneapolis is a mixed bag and I'm certainly about truth-telling the complete story. It's about building and maintaining an environment in the Twin Cities, because of and despite anti-Blackness, that is safe and affirming. The difficulties of being biracial and of a mixed race background have challenged me to use my purposefully Black identity to lift up and challenge exclusionary and racist urban planning practices.  
My unique experience as a Black Scandinavian has challenged me to show up in a way that can collectively lift up a broad narrative of marginalized experiences toward learning, growth, and dreaming bigger while resisting white supremacy. We all have a land use story so let's tell it how it is and find new ways of knowing  
The murders of George Floyd and Breanna Taylor in 2020 affirmed why I started doing work around equitable development. I think a lot about more justice centered land use and how we tell our stories.    
The uprising was a very painful time because I've experienced police brutality myself in downtown Minneapolis. I decided that because of my own traumas I didn't want to be doing the in-your-face stuff that a lot of activists do; I wanted to figure out creative ways to do activism. 
I live in the Seward neighborhood, and it's hard to find grocery stores, particularly if you're low income. During the uprising, there were places where people were bringing resources together and I plugged into that. I found food supplies, hygiene products, baby products, and culturally affirming products, and went to Little Earth, Indigenous Roots, churches on the north side, and mostly African American elderly homes to distribute them. I made connections.  
It was really, really healing for me, because there were times when I just needed to rest. In my work now, I have been helping my colleagues slow down and take their rest. There are so many different important things to be doing, but sitting down and doing nothing is profoundly important too.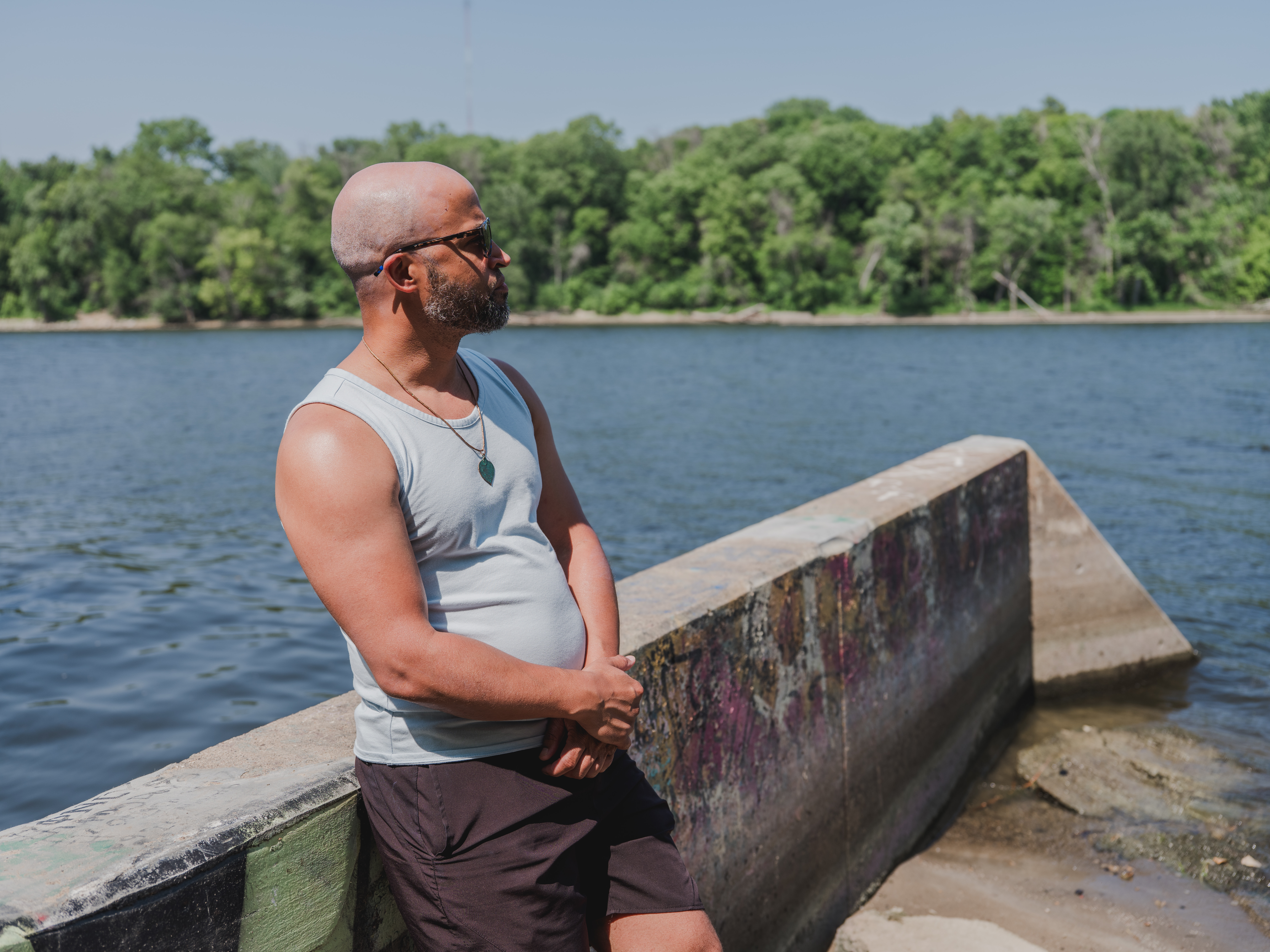 I'm passionate about anti-displacement work, which I focus on in my work as an Equitable Development Director at Westside Community Organization (WSCO). I want to accompany people in preventing cultural and political displacement. Black and brown folks, queer folks, women, renters, immigrant communities and people living with disabilities - I facilitate spaces for us to have conversations that assert, "We know about land use and we have a story." Sometimes the best planners are at the bus stop!  
I like to find common ground through those hard conversations. I like to figure out how to lift up marginalized voices and hold people in positions of power accountable to their privilege. Doing that helps us shift and reallocate resources to people who are most impacted by inequities. 
Headwaters does that in your work in the philanthropic field. Headwaters has always been an organization that has led the push for reframing and changing philanthropy. You've been very open about your radical, political positionality in the field.  
There are too many people to name who have told me about Headwaters. I first heard about Headwaters through your grantee organizations - probably 30 different organizations that I can name - and I was like "Oh, wow! Headwaters is helping fund that work."  
Headwaters is shifting power dynamics in philanthropy. What's so important in philanthropy is that funders actually have relationships with the community. We don't want foundations to just give money away transactionally – we want to shift the dynamics by keeping funders deeply invested in community so that trust can be restored. People and institutions in positions of power need to continue to interrupt their privilege and find comfort in being uncomfortable to do the right thing.  
The work Headwaters does can shift the way money is framed in terms of the relationship to a community. Instead of duplicating systems of wealth hoarding, Headwaters is trying to find different ways to do community wealth building. Headwaters' vision is a way of looking at community wealth building vs. funding individuals for the purpose of getting ahead and getting by. Headwaters is about bringing people together.