Our January retreat provides momentum and grounding: an update from Headwaters Directors 
Dear Community,
In December, we promised to share updates as our team continues to work diligently on co-creating Headwaters' next chapter. As we settle into the new year, we're excited to share some additional updates with you.
In January, we came together for an all-staff retreat to continue planning and strategizing about our organizational structure and shared-decision making frameworks. We left the three-day retreat feeling deeply energized, and while there is still work to be done, we got clarity on how we want to move our innovating work forward.
First, our team dug deeper into the how of our collective work together. While our mission of amplifying the power of community to advance equity and justice has always guided our work, we wanted to find a way to express our commitments to each other that brought that mission to life. This led us to create our organizational group agreements. These commitments will guide and ground us as we engage with each other as colleagues, do our daily work to resource movements for justice, and take our next organizational steps.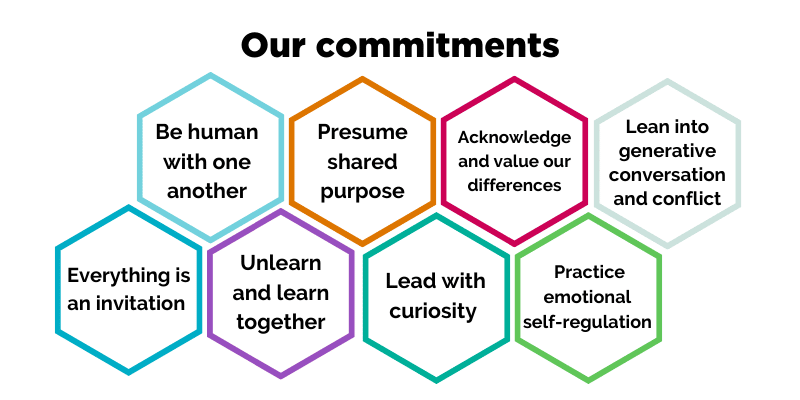 Second, we delved into what accountability and shared-decision making looks like for our team so we can show up in solidarity for each other, our community, and movement. We got clear on how we want to make decisions together in line with our organization agreements. With that in mind, we developed a working cultural theory of change to guide how we work together so we can powerfully and strategically support movements for liberation.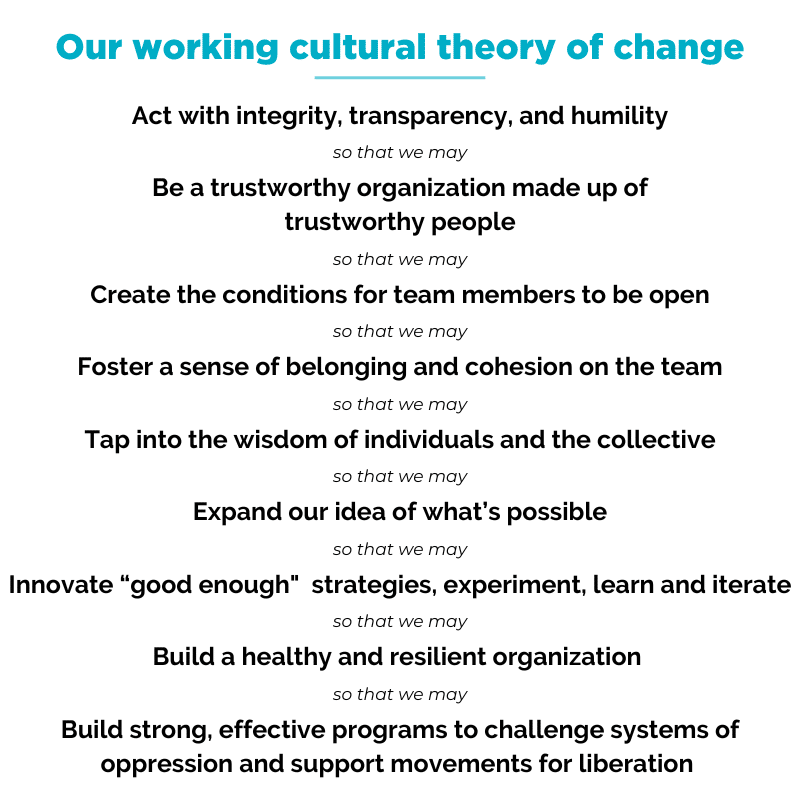 Lastly, we walked out of our retreat with two organizational structure models that we will explore further over the next 6-8 months. Both models feature elements of co-leadership and we're excited to continue refining our vision for Headwaters' future structure with each other and Dragonfly Partners, our trusted organizational consultants.
We are truly excited by the work coming out of the retreat and we look forward to sharing more updates as our work progresses.
In solidarity,  
Bilal Alkatout 
Director of Program and Grantmaking 
Mary Delorié 
Director of Individual Giving