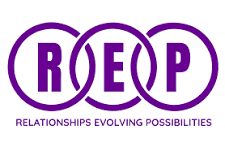 Relationships Evolving Possibilities: REP
Twin Cities Metro
The mission of REP stems from Black love and liberation, with a vision that all communities thrive when our needs are met. We are grounded in the belief that as a community we have the ability and capacity to love and protect each other without giving our agency to systems that were built to destroy, consume, or commodify us. Relationships Evolving Possibilities is the foundational pedagogy for our approach to community safety.
REP is an engagement strategy that facilitates the formation of localized pods for mutual aid and reinforces transformative crisis support within community networks. Our programs promote wellness and create safer and thriving communities.
Giving Project Grants
$15,000 in 2021
Giving Project Grants support BIPOC-led organizations that use community organizing approach to address root causes of injustice. Headwaters has been offering Giving Project Grants since 2015.
Rapid Response Fund
$25,000 in 2021
Rapid Response Fund helps Headwaters quickly get grant dollars to where they will be most helpful to our grantee organizations.