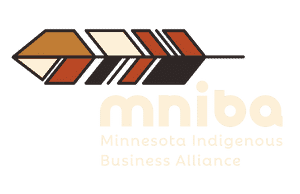 Minnesota Indigenous Business Alliance (MNIBA)
Twin Cities Metro
Our Mission
Here at MNIBA our mission is to ACT.
Align partners.
Connect businesses to resources.
Transform Native economies.
Our Vision
Align partners and communities committed to the growth and success of native-owned businesses, entrepreneurs and artisans.
Connect native-owned businesses, entrepreneurs, artisans to resources and providers that offer equitable access, are innovative and understand native business and communities.
Transform native communities by supporting and advocating for culturally effective entrepreneurial creativity, sound business models and practices and pro-social economic growth.
Fund of the Sacred Circle
$40,000 in 2022
Fund of the Sacred Circle invests in Native-led organizations that use a community organizing approach to advance justice on a wide variety of issues including sovereignty; community health and wellbeing; education and engagement; and preservation of language, culture, land, water, and lifeways.