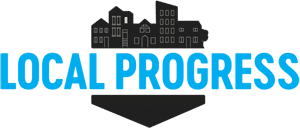 Local Progress
Twin Cities Metro
Local Progress is a movement of local elected officials advancing a racial and economic justice agenda through all levels of local government. We are elected leaders who build power with underrepresented communities, share bold ideas and policy among our network, and fight to reshape what is possible in our localities all across the country.
Community Innovation Grants
$20,000 in 2021
Community Innovation Grants were offered until 2021 in partnership with the Bush Foundation. Grants supported communities to use problem solving processes that lead to more effective, equitable, and sustainable solutions.