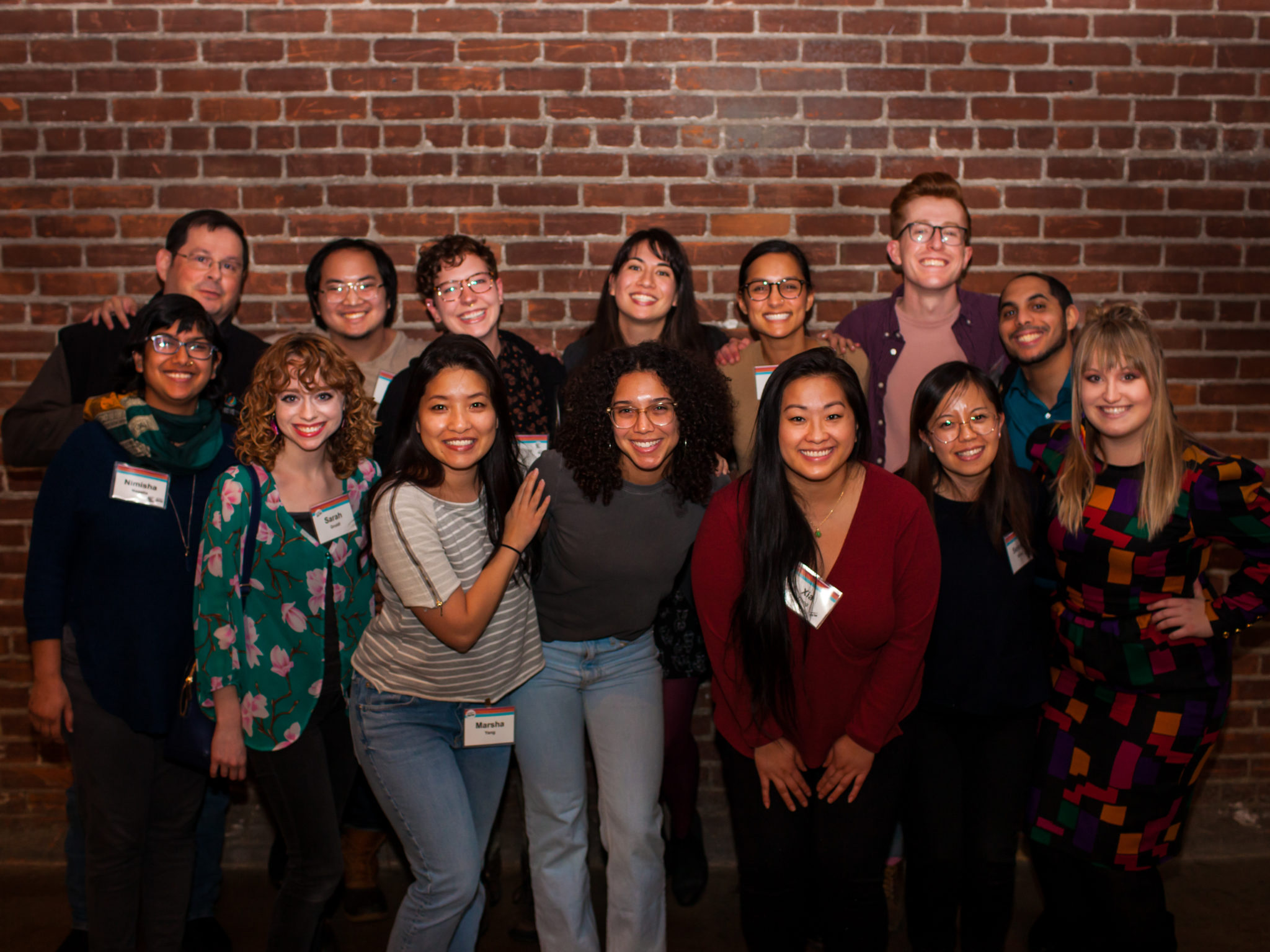 How does Headwaters choose Giving Project participants?
Interested applicants submit an online interest form as the first step. After reading completed interest forms, Headwaters staff schedule one-on-one conversations to get to know each applicant better. Staff will invite the new Giving Project participants to join the cohort by early December; programming kicks off in January.
Our public application deadline has passed. If you are interested in joining our 2022 cohort, please reach out to Program Manager Ray Martinez at ray@headwatersfoundation.org
Who and what is Headwaters looking for in a Giving Project participant.
We look for people who will commit to the full program. If you have the time and capacity to fully invest in this unique cohort experience and are passionate about organizing donors to fund social movements, then we want you apply!
We are also dedicated to meet our overall goals for cohort diversity. Headwaters centers Black people, Indigenous people, and people of color in each Giving Project cohort. We also prioritize LGBTQ folks and participants from diverse age and class backgrounds. 
I'm interested! I work for an organization that plans to apply for a 2022 Giving Project grant, though. Can I still join?
Yes! People involved with grantee organizations can participate as a Giving Project cohort member as a way to inform and influence their own work. We use a conflict-of-interest policy to ensure that anyone closely involved with an applicant organization does not participate in the discussion or scoring of that organization's application.
I can't make all of the program dates. Should I still apply?
Being present at all meetings is how we build collective analysis and support. We prioritize participants who can attend all sessions, but we are able to make some accommodations on a case by case basis. Please let us know if you'll need to miss any sessions in your application.
What if I told you I hate asking for money?
Frankly, most people do, and there are lots of reasons why. We work with each cohort to find their possible reasons during the staff-led fundraising training. That's when cohort members learn how to ask for money in ways that feel good. Cohort members begin to see that they are engaging in powerful, direct action for social change. It's not just about fundraising. Giving Project cohort members become donor organizers, using their own donations and influence to bring in more donations from their networks.
Many alumni credit the fundraising aspect of the program as the most challenging and rewarding. Staff are enthusiastic about supporting you on your journey.
Can I still participate if I live outside the Twin Cities Metro area?
Yes! Our entire Giving Project cohort will meet online in 2022. We prefer, however, that you be based in Minnesota since that is our funding geography.
Yes! Headwaters is committed to providing childcare as part of the program in the form of a stipend. If you need a childcare stipend, please tell us during the application process.
I'm interested, but I can't commit this year. How can I stay connected and support?
Tell others about the Giving Project!  We need your help to get the word out.
Be willing to be fundraised. We need a list of people who are willing to make a gift through a one-to-one conversation with a Giving Project cohort member. If you're interested, connect with Director of Individual Giving Mary Delorié.
Donate.  In order to make Giving Projects work, we need financial support from people who love the idea and the work but can't be involved themselves. You can choose to donate to the Giving Project or to our general fund.
What technology do I need to participate in 2022?
Cohort members will each need a desktop or laptop computer with a video camera. You will also need a reliable internet connection. Headwaters can support your access needs through loaning laptops, webcams, and wifi hot-spots. Please let us know what type of technical support you may need in your application.
I've never completed a program online like this...how will it work?
In 2022, cohort members will use Zoom and Slack throughout the program to meet and connect with one another in both large and small groups. Staff will provide instructions and individualized support to ensure all cohort members can use these platforms comfortably and build meaningful connections with one another virtually.
I see the dates for the sessions, but when are small groups and one-on-one coaching?
Small groups will be formed after the 2022 Giving Project starts. Cohort members will work with each other to find times that work for their groups. You'll also schedule your one-on-one coaching sessions with Headwaters staff. There are daytime and evening slots available.